Principal's Message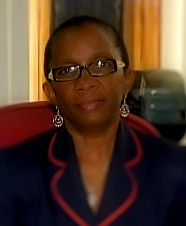 Welcome to the website of South East Port of Spain Secondary School. I feel really proud that we have now become part of the world-wide web. It has taken some time, but we are finally here.
The web-site offers numerous opportunities for opening up the communications channels between the school and all its stakeholders. Already we are speaking of teachers putting up homework, parents accessing our calendar of events, and the general public getting to know what we are about.
I would like to thank the designers, for their hard work. I would also like to thank the School Board for having the foresight to sponsor the site. I look forward to the site being developed to its fullest potential and to our reaping the full benefits from its creation.
Congratulations!